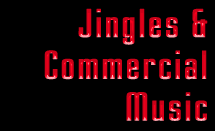 We have written for top names in the industry including American Greetings.com, Little Tikes, Hasbro, Children's Television Workshop, Moody Broadcasting, America Online, Learning Horizons, Mattel, etc.! Check out our "CLIENTS" page for an exhaustive listing. We'll give your project top priority!
We can assist you in any of the following areas;
Voiceovers
Radio Spots
Film Scoring
Original Music Composition
Music Loops
Music On Hold
Audio Restoration
| | |
| --- | --- |
| | CLICK HERE to watch Walt's recent performance on QVC Television performing selections from his Twin Sisters Productions Christmas Album! |
a link below to hear some of
Below are just some of the toys and audio books we have worked on. Click on the photos for audio/video of each toy.
Little Tikes Electronic Shot Clock Basketball

Sound Effects, Music - Walt Wise

Little Tikes Talkin-'n-Action Power Dump Truck

Sound Effects, Music - Walt Wise

Little Tikes Cookin' Fun Interactive Kitchen

Voiceover - Jessica Wise

Hasbro Playskool Cool Crew Tool Bench

"Bill Drill" Voiceover - Walt Wise

Little Tikes 5 in 1 Adjustable Gym

Music - Walt Wise

Hasbro Playskool Simon Says Sit'n Spin

Voiceover - Christopher Wise

Hummer H2

Music - Walt Wise

Honk Honk Ashoo

Voiceover - Christopher Wise

Kaeden Books Sammy Series Audio Books

Voiceover - Jessica & Christopher Wise

Learning Horizons "Know-It-Alls" Series Audio Books

Voiceover - Jessica & Christopher Wise
© Walt Wise Productions, LLC